Projects

————–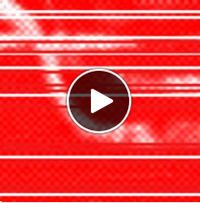 The Steve Reich Remixes, released in the month of August 2014

————–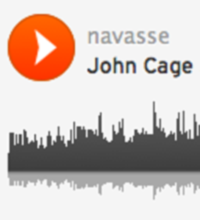 The John Cage Remixes, Released in the Month of September 2013

————–

Blog Remixes, (2004 – Present):
Diary of a Star | Traceblog | Minima Moralia Redux
Since 2004 I have been using the blog as an art medium. My practice is directly informed by my research on Remix. Above is a link to three blogs that put into practice what I define as the selective remix.
————–

Research on Remix and Cultural Analytics: Three Case Studies on Youtube Video Mashups
2010-12 Post-doctoral research for The Department of Information Science and Media Studies at the University of Bergen, Norway.
————–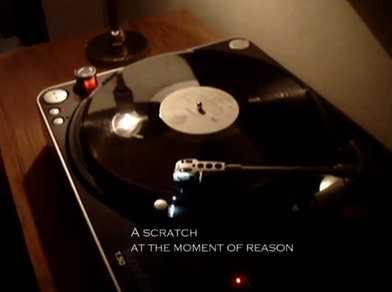 A VIDEO PROJECT BY EDUARDO NAVAS
January 2010
[Re]Cuts was specifically developed for an exhibition at IMT Gallery in London, inspired by Burroughs's experimentation with tape recordings. The exhibit takes place in May 2010. I thank Mark Jackson for the invitation and the opportunity to exhibit my work.
[Re]Cuts is a remix of image, sound, and text inspired by William Burroughs's aesthetics of tape recording. The video is also influenced by his cut-up method as defined for writing in "The Cut-Up Method of Brion Gysin." The video does not follow the strict cup-up rules professed by Burroughs, but rather considers his aesthetics as a point of reference to develop a non-sensical narrative.
Read more information and view video
———–
Parts One and Two of Re*- Lecture: "Remix[ing]. The Three Chronological Stages of Sampling" by Eduardo Navas
The following is a presentation separated into two parts; it was produced for the conference Re*-Recycling_Sampling_Jamming, which took place in Berlin during February 2009.
Part One: Remix[ing]. The Three Chronological Stages of Sampling

Part One (above) introduces the three chronological stages of Remix, while part two (below) defines how the three chronological stages are linked to the concept of Authorship, as defined by Roland Barthes and Michel Foucault.  Also see my previous entry "The Author Function in Remix" which is a written excerpt of the theory proposed in part two.
Part Two: Remix[ing]. The Three Chronological Stages of Sampling
See the original entry, posted on March 26, 2010.  Material was originally produced for the Conference Re*, which took place on February 2009, in Berlin, Germany.
———–
Last.FM Music Playlist. I no longer use Last FM, but make my playlist available for anyone interested:
http://remixtheory.net/?page_id=328
———–
With the support of CRCA at Cal-IT2 and my research in the Art And Art History Program at UCSD, I conceptualized a series of projects exploring (but not limited to) the creative possibilities of video and sound with emerging technologies such as 4K.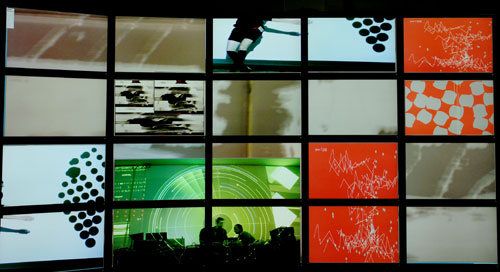 Concept visualization: Each image on the tiled screen represents a separate stream from a distant location.
Currently working with Vectors Journal to develop an online theoretical project focusing on Remix and Noise, to be released in 2008 for their issue titled Noise (vol. 4 no. 2).

This section offers information and links to diverse activities and collaborations that support my research in Remix.
Upgrade! Presentation
Organized by Dream Addictive at the CECUT
(Cultural Center of Tijuana)
August 29, 2007
Presentation: "Remix: The Bond of Repetition and Representation"
Vectors Fellowship Conference
Institute for Multimedia Literacy
University of Southern California
Organized by Vectors Journal
June 18-22, 2007
Presentation: "Noise.Remix: The Dialectics of Representation and Repetition."
Exchange: Latency
June 10, 2007 at 2:00 pm
Telic Arts Exchange
975 Chung King Road
Los Angeles, California 90012
http://telic.info
http://www.telic.info/exchange-latency.yeah
AAAARG.ORG presents a conversation around the theme of latency, with Eduardo Navas. Texts to be discussed can be found online at http://aaaarg.org/category/latency
Exhibition curated at Telic Arts Exchange in Los Angeles:
Latency of the Moving Image in New Media
Curated by Eduardo Navas
May 25, 2007 to June 16, 2007
Telic Arts Exchange
975 Chung King Road
Los Angeles, California 90012
http://telic.info
Latency website:
http://www.telic.info/onlinegallery/latency/
Presentations Organized at Cal-IT2 with the support of CRCA:
TROYANO Collective presents their publication Art and Digital Culture
Tuesday, May 29, 2007
The Chilean Collective TROYANO presented their recent bilingual publication, Art and Digital Culture, at CRCA on UCSD campus, on Tuesday, May 29th 4-7 PM in the Main Auditorium in Atkinson Hall.
CRCA link:
http://crca.ucsd.edu/view_event.php?id=63
Cal-IT2 link:
http://www.calit2.net/events/popup.php?id=1051
Cal-IT2 stream in realplayer:
http://rpvss.ucsd.edu:8080/ramgen/calit2/TroyanoCRCA.rm
Digital Culture(s) – Ine Poppe
Thursday, May 03, 2007
Ine Poppe will present some of her latest research in digital culture which includes working on a novel about three women sharing a humanoid (about robotics, artificial intelligence, sex and 'wet art¹). She will discuss her involvement with the hacker community in Amsterdam, and screen part of her film 'Hippies from Hell', which documents the history of Hackers.
CRCA link:
http://crca.ucsd.edu/view_event.php?id=64
Cal-IT2 link:
http://www.calit2.net/events/popup.php?id=1060
Cal-IT2 stream in Realplayer:
http://rpvss.ucsd.edu:8080/ramgen/calit2/innePoppe.rm
The following is a list of Seminar presentations about Remix during 2006:
MLAC – Museo Laboratorio di Arte Contemporanea Università  "La Sapienza"
Piazzale Aldo Moro 5, 00185. Rome, Italy. December 19, 2006.
Netcase
Invited Speaker. Lecture: "Net(work) Art: Criticizing, producing and curating."
A five day seminar about Remix took place at
Cultural Center of Spain in Buenos Aires
Florida 943
Buenos Aires, Argentina
Presented on June 17 – 22, 2006
http://www.cceba.org.ar/tapa/tapa.pl
http://www.cceba.org.ar/evento/evento.pl?evento=363
One day presentations of this seminar took place at the following places:
Waag building
Nieuwmarkt 4 1012CR
Amsterdam, Netherlands
Wanneer: June 29 2006
http://waag.org
Taller H
Humberto Primo 756
Córdoba, Argentina
August 10, 2006
http://www.tallerh.com.ar
Conference Updating Art and Technology
organized by the Troyano Collective
Centro Cultura de España en Santiago de Chile
Santiago, Chile
August 19, 2006
http://www.t-r-o-y-a-n-o.cl
Part of my theory was presented in relation to my online art practice at
Berliner Technische Kunstschule (BTK)
Berlin, Germany
June 22, 2006
http://www.htk-berlin.de/index.html
http://www.liquidvideo.de/index.php?page=22_Juni