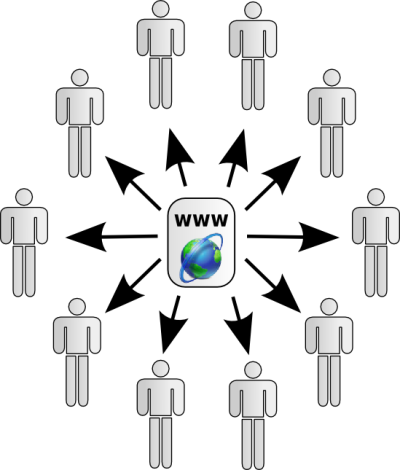 Image source: Alianzo
I recently wrote about the use of social media for real change in Egypt.  I explained in that entry that it is up to people to use social media critically–to appropriate it for issues that go beyond entertainment.  As I also explained in that entry as well as a text I released online previously, titled After the Blogger as Producer, the problem with micro-blogging (and Twitter) is that it encourages its users to write in a way that is not viable for critical thinking.
Surely enough, the New York Times on February 20, 2011 published the story, Blogs Wane as the Young Drift to Sites Like Twitter, in which Verne Kopytoff explains that the new generation is no longer using blogs as much, but mainly Twitter and Facebook to communicate and share things of interest with their friends.  Some of these users don't event write, but simply share photos or brief statements, casually.
It appears that we have entered a stage in which people are quite aware of the different ways in which social media can be used. Evidence of this is Tweet4Action, an artwork by Les Liens Invisibles, recently released and supported by Turbulence.org. The art project was developed as critical commentary on the use of social media in revolutions.  Art usually fuels and spearheads change, but this artwork, unfortunately, lags.  It may be due to a certain degree of sarcasm that one may sense, which in this case can be read as a weakness of the work.  Tweet4Action does not make one question the role of social media.  It makes me say, "so, and…"