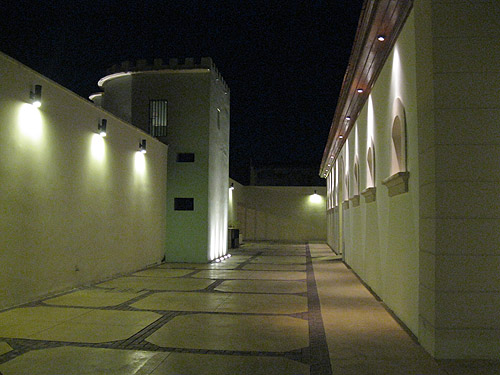 Image: Detail of the Museum of Santa Tecla, where the second opening for the exhibition, A Modular Framework took place on November 12, 2010.  The museum is a former prison, where some revolutionaries during the war of the 1980's were held.  The artists who shared this space appear below.  The first opening took place on November 9, 2010 at the Cultural Center of Spain in El Salvador.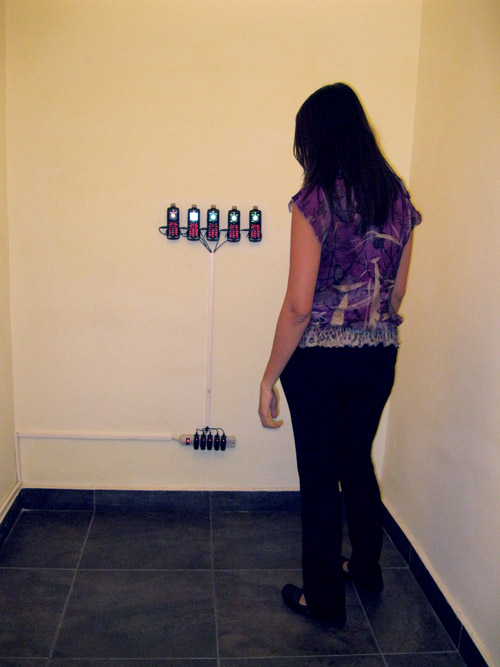 B.A.N.G. Lab Collective and Electronic Disturbance Theater, USA
Transborder Immigrant Tool (2010)
This application is a code-switch created by Electronic Disturbance Theater and Bang Lab.  The software is designed to convert disposed cellphones into navigational systems between the border of the United States and Mexico.  The software is presented as an art installation to open a space for dialogue and discuss the complexity of borders in a time of global immigration.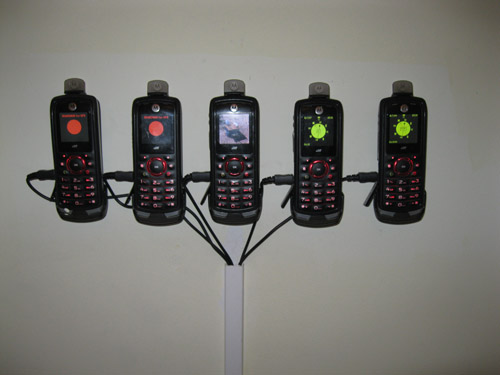 B.A.N.G. Collective, Close up.
Antonio Mendoza, Cuba/USA
Idiotrobot.com (2010)
(Two Channel Installation)
A two-channel installation that also functions on the web.  Idiotrobot.com juxtaposes two quicktime movie clips, which are remixes of pop-cultural imagery found just about everywhere.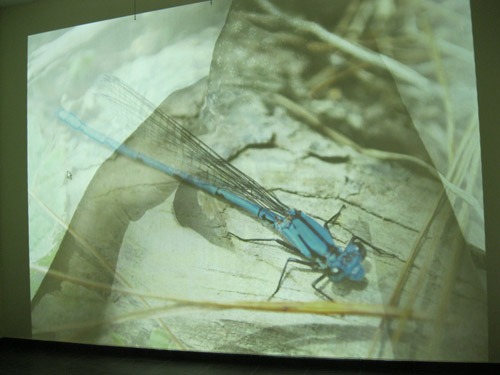 Isabel Restrepo, Colombia
Atandocabos (2010)
Atandocabos is a video projection that integrates personal histories to objects of sentimental value in juxtaposition with autobiographic imagery.  In this installation a hidden object is exposed as the user moves in front of the screen.