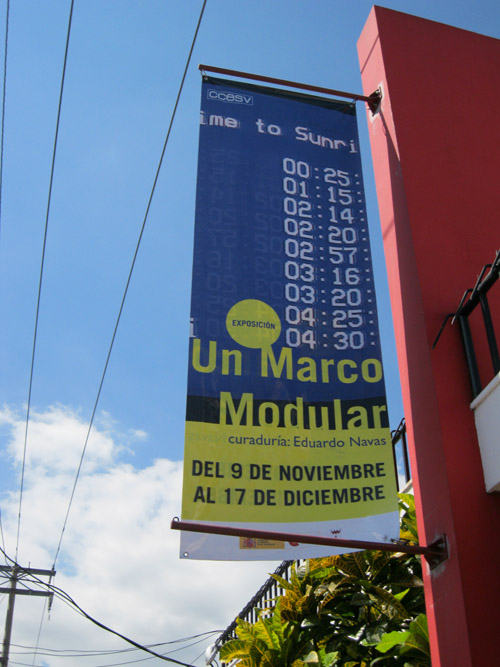 Image: Cultural Center of Spain in El Salvador's entrance with banner announcing the exhibition, A Modular Framework.
As previously noted on Remix Theory, I curated an exhibition at the Cultural Center of Spain in El Salvador that brings together artists from Latin America, or artists who have ties to Latin America, and have been producing new media work since at least the mid-nineties.  The exhibit takes place from November 9, to December 17, 2010.
The exhibit takes place in two venues, the Cultural Center and the Museum of Santa Tecla.  In this post I will share brief descriptions and images of the installations that took place in the cultural Center, in subsequent posts I will share images of the exhibit at the Museum, as well as talks and performances that took place throughout the opening week.  Images of the opening of November 9, 2010, follow.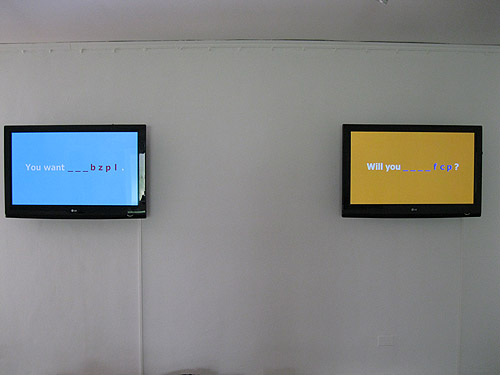 Fernando Orellana, El Salvador/USA
Plain Text (2008)
(Installation with plasma screens)
This work is inspired by the Infinite Monkey theorem, which proposes that if one has an infinite number of monkeys and typewriters, one can assign the monkeys to write any text.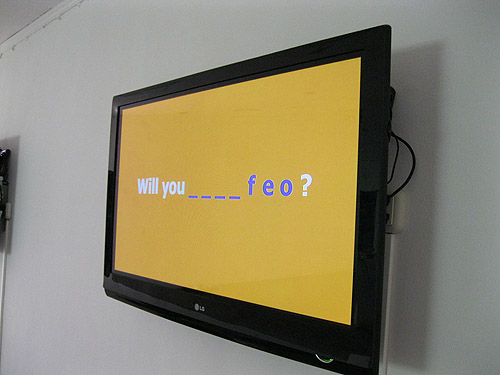 Orellana, installation detail.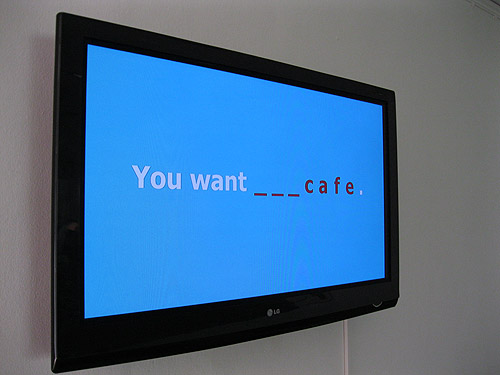 Orellana, installation detail.
Belén Gache, Argentina
Wordtoys (2006)
(Website)
An online work in which the user can explore various periods of literature.  "Wordtoys" comments on the works of Carol, Cervantes, and Borges among many others.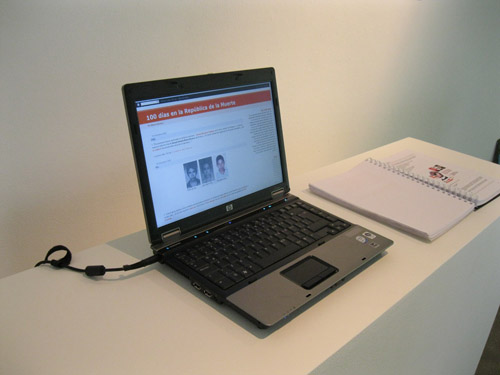 Mayra Barraza, El Salvador
100 dias en republica de la muerte (2006)
100 Days in the Republic of Murder
(blog)
A blog that reported on violent murders that took place in El Salvador for 100 days, between September and December 2006.  "Republic of Murder" functions as a space to reflect on Salvadoran violence.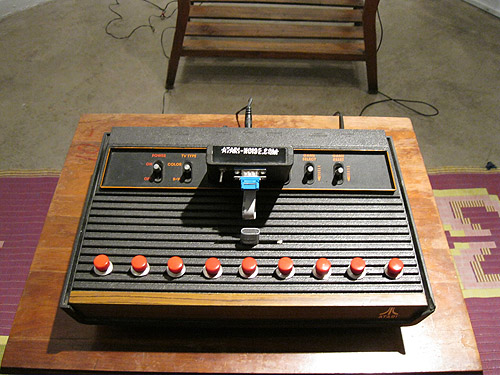 Arcangel Constantini, México
Atari Noise: Como en su casa (2000 al presente)
Atari Noise: At home
(Installation)
This installation consists of a typical middle class living room from the 1980's, in which teenagers would play Atari video games.  The Atari console has been hacked by the artist to present abstract patterns.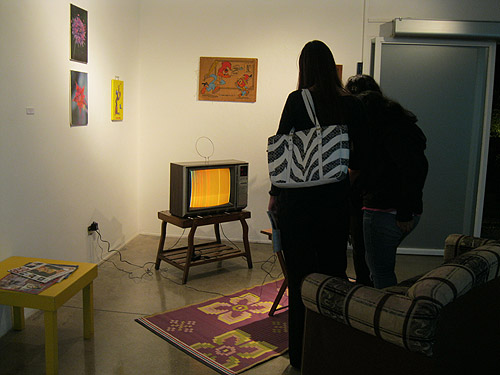 Constantini, installation detail.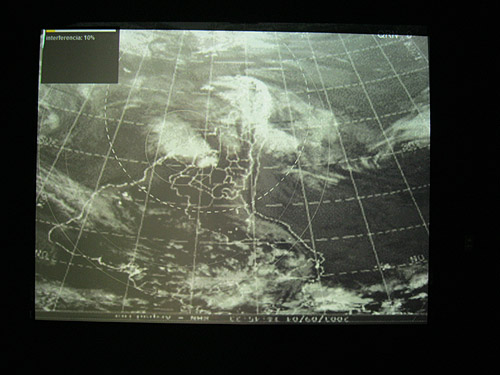 Brian Mackern, Uruguay
El Temporal de Santa Rosa (2002)
The Storm of Santa Rosa
Audio-visual installation
This installation was inspired by the Storm of Santa Rosa which took place between the 20th of August and the 8th of September of 2002, in Montevideo, Uruguay.  "The Storm of Santa Rosa" repositions the map of the Americas upside down.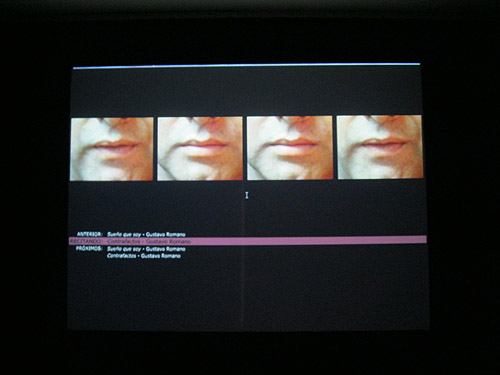 Gustavo Romano, Argentina
IP Poetry (2006)
(Audio Visual Installation)
Poems created according to online searches.  Pre-defined phrases are finished according to what is found on Google, following the original phrase.
Giselle Beiguelman, Brazil
Sometimes (2007)
(Interactive projection/ Generative Video)
Since 2007 Sometimes is part of the ZKM Collection
A metaphorical installation that comments on the connection between mobile technology and the urban landscape.  "Sometimes" encourages the gallery visitor to manipulate imagery taken originally with a cell phone by the artist.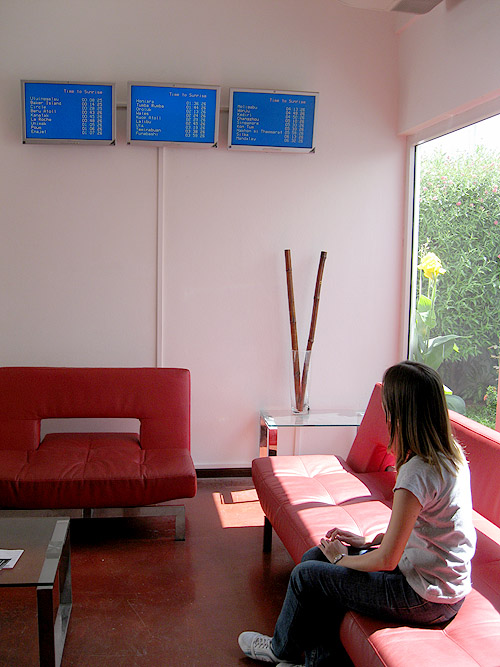 Paul Ramirez-Jonas, Honduras/USA
Another Day (2003)
(Instalación de tres monitores / three monitors installation)
This video installation consists of three monitors that show the sunrise taking place in 90 cities around the world.  Another Day is designed to make reference to airports and train stations.
Three more installations follow in the next post.