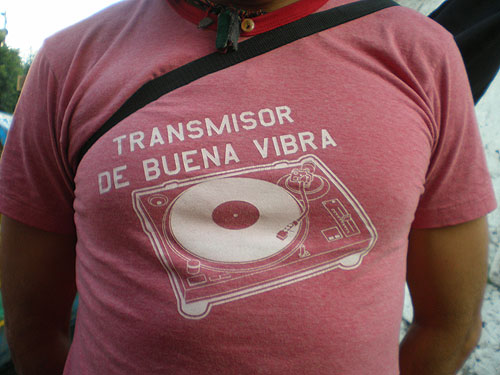 Fernando Llanos, a Mexican video artist, on Sunday, October 4, late afternoon, gracefully took a few participants of Transitio to visit Xochimilco (a local popular boat ride center). In the above image  Llanos wears a shirt that displays a DJ turntable with the phrase "Transmisor de buena vibra," (Transmitter of good vibes).  I share the image as a metaphor of my experience in Transitio_MX.
Transitio MX has been full of events.  Below are some of the main highlights of days three and four.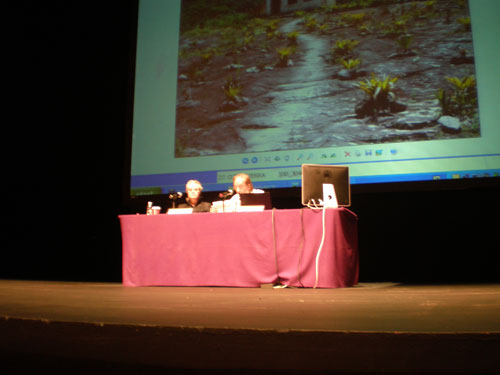 The Third day of Transitio_MX, Saturday, October 3, featured a lecture by Eduardo Subirats, NYU Professor in the Department of Spanish and Portuguese.  He discussed art works he found interesting from different places of Latin America–with no specific geography or criteria.  He was not completely clear on how he came to choose the work and was asked about this, but he stated that he principally wanted to share work that resonated with him.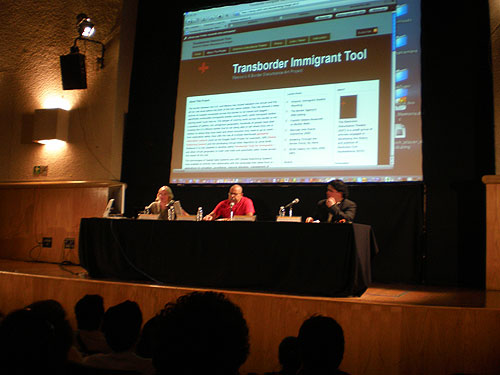 In the afternoon, Giselle Beiguelman and Raul Ferrera Balanquet discussed early new media works that they argued set a paradigm for web 2.0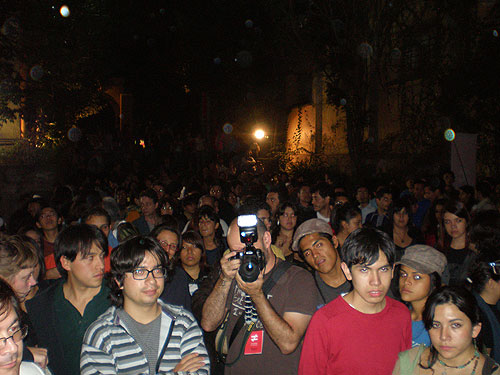 Opening of The third and fourth "disagreements," (selections of video works) at Laboratorio Arte Alameda.  "Dense local" by Gunalan Nadarajan and Eduardo de Jesus, and "Del insilio al exilio" Arlindo Machado and Araceli Zuñiga.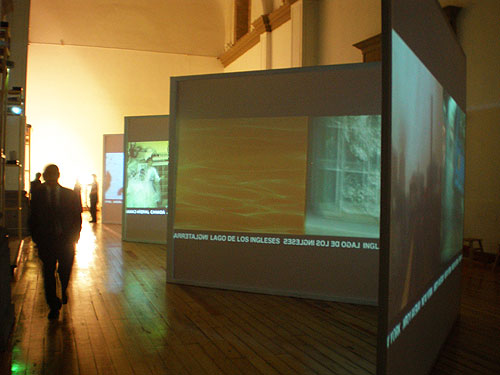 Installation "Aeurasia" by Claudio Santos, André Amparo, Alessandra Soares, and Fernando Maculan.  The artists shot video in Belo Horizonte to give the viewers the sensation of being in some of the major cities around the world.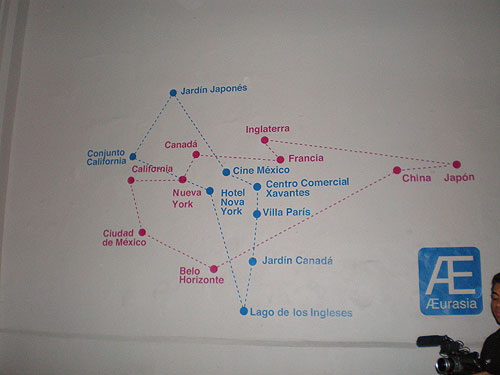 Map of cities recreated in "Aeurasia."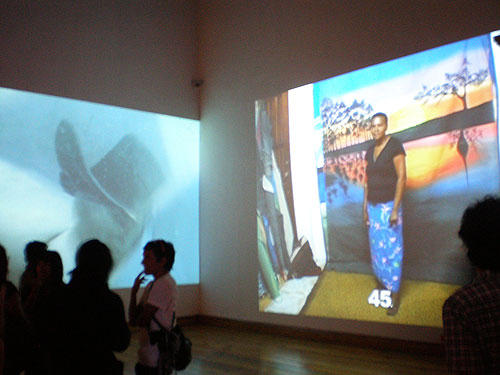 Installation "Bon bon Dieu Bon: a journey through suspension," (detail above) by Edgar Endress. Deals with the struggles that Haitians live through as they try to emigrate outside of Haiti.  Consists of video footage of people posing in front of backdrops, photographs left behind by immigrants digitized and enlarged to emphasize a collage like aesthetic defined by a violent experience, and slide projections of clothing left behind by the immigrants' as they move on in their stressful journey, among other elements.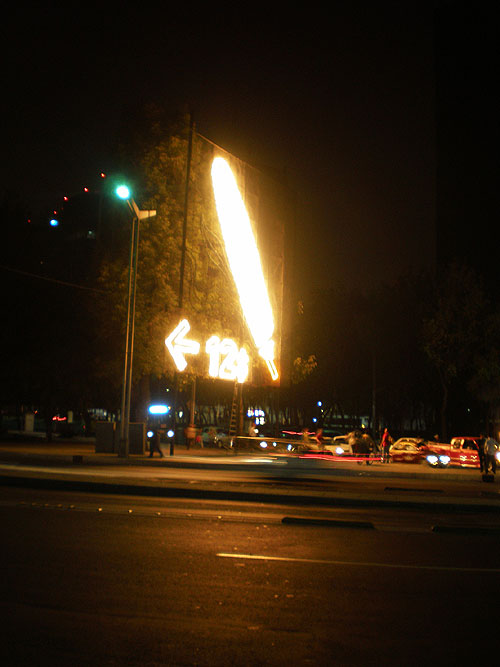 "Recurrencies" by Ashok Sukumaran.  A public artwork.  Sukumaran got permission to take on a public light display usually used to promote a national symbol, and reconfigured the already existing lights to create a corn cob, which is a national food in Mexico.  The sign includes an arrow that points to a mobile cart that sells corn for 12 pesos on the same spot daily.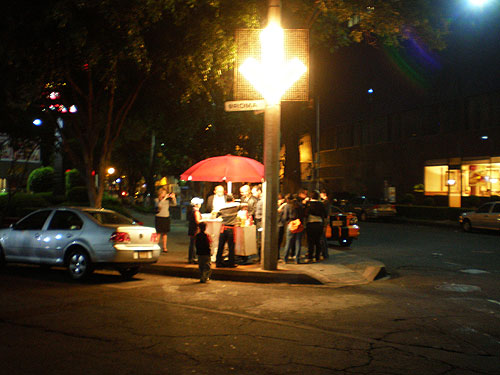 Mobile cart that sells corn.  Some artists and locals enjoy a quick bite.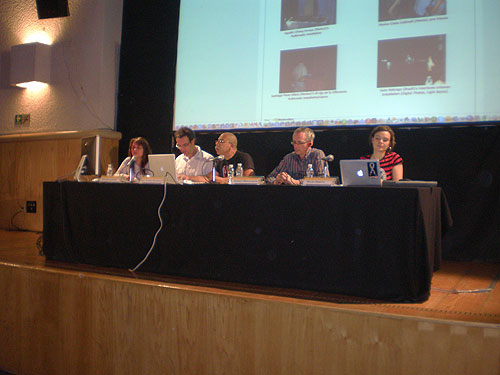 The fourth day, given that it was short, consisted mainly of conferences and workshops.  Above we see moderator, Karla Villegas, Eduardo de Jesus, Raul Ferrera Balanquet, Andreas Broeckmann, and Regine De Batty, who discussed their approach to curatorial practice.