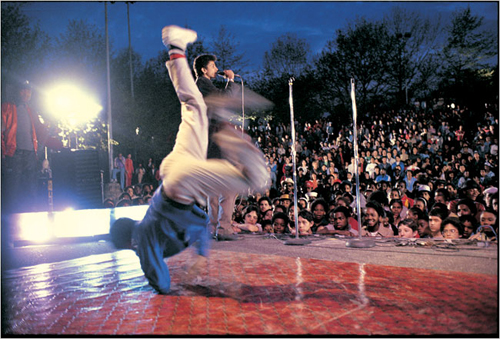 In a scene from the 1983 movie "Wild Style," the Rock Steady Crew gave much of the world its first glimpse of break dancing.
Image and text source: NYTimes
First published on November 11, 2008
In the 25 years since "Wild Style" was first shown, in Times Square, more than a few viewers were convinced that the movie was a documentary. Granted, its stars were real-life graffiti artists like Lee Quiñones, hip-hop groups like the Cold Crush Brothers and break dancers like the Rock Steady Crew. But the story — such as it was — was less a reflection of real life than a hope for the future.
Read the entire article at NYTimes
Lascia un commento
You must be logged in to post a comment.