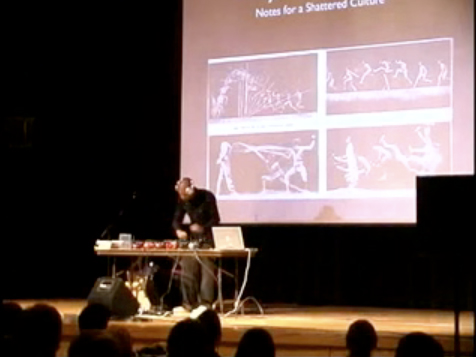 Still from Youtube upload: Spooky lectures on Remix Culture and Sampling
Looking for material on Remix Culture, I recently ran into this two hour lecture by DJ Spooky at University of North Carolina at Chapel Hill. Spooky beat juggles history to argue his position on sampling. From the Phonograph to the Jamaican Sound System, one gets a good sense of the potential creativity that Spooky and other promoters of Remix Culture believe in. Some of the questions at the end are quite interesting, and challenging. Definitely worth the 100 minutes of your time.
Lascia un commento
You must be logged in to post a comment.