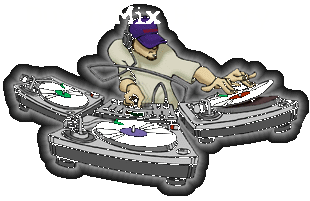 Image and text source: http://mixhistory.mixfreaks.nl/
In the 80s ('till the 90s) in Holland the mixing-season started.
A lot of guys started making mixes which where broadcasted on national radio.
I liked them and taped a lot of the mixes and decided to keep track on some remixers.
In the early 90s they stopped broadcasting those mixes on the radio. (and they started again in 2001!)
Those mixers kept going on offcourse.
Some started their own company, others kept remixing or started their own acts/studios.
On these pages I try to keep track on what projects/remixes they made.Around 2000 some new remixers popped up. They met together with other fans in an online community called Mixfreaks.
Some of these mixers also made mixes which were broadcasted on national dutch radio.
Radio Veronica had the 'thuismixwedstrijden (79-83)' ,the 'Home-Edit Mixes(83..)' & Ben Liebrand's In the Mix, Grandmix and Minimix (1983-1992/2000-????) and Tros & Veronica Top 40 Mixes
TROS had its share with the Bond van Doorstarters, Tros Club Mix, Disco Mix Club and The Pitch Control ReRemix
AVRO had the RicksMix and the Avro's Driemaal Doordraai Live-mixes
The Kro had 'And The Beat Goes On' (1983-1985)
TMF (The Music Factory) had from 1995 till 2000 the TMF Video Yearmix
Radio 538: 538 Yearmixes AND rebroadcast of Grandmixes AND the MilleniumMix And broadcasting of Liebrand's Minimixes..
Slam FM : Klubbsound yearmixes since 1996 and "In 2 The MilleniumMix" all by Initial Studio
Lascia un commento
You must be logged in to post a comment.