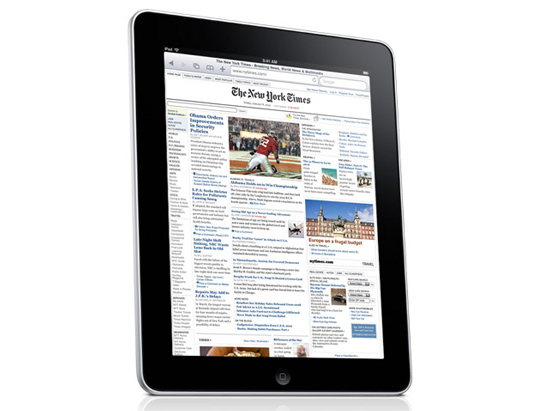 Image source: Inhabitat
Note: What better way to begin the new year than to point out the ongoing development of convergence.  The NYTimes survey by David Carr revisits developments I noted two years ago: On Content and Form: 2009 Forecast and Further Reflections on Content and Form; both posts are comments on articles also published on the NYTimes.  It looks like the multipurpose tablet (iPad and its growing competitors) may well become the new fetish through which information will be accessed in mashup form, as Carr proposes.
For years, those of us who toiled in the backwater of media reporting — covering people who cover other people — were left to trace the slow-motion decline of mainstream media and the inconsequential pratfalls of nascent digital efforts.
Click through a few years and suddenly the media landscape looks profoundly altered and punished, like a place where a serious earthquake was followed by a tsunami. News about the news business, once a rare commodity, now comes out of a fire hose, with many days bringing yet another shift in old paradigms.
Two-year-old Web sites are worth more than 50-year-old magazines, storied newspapers are now owned by their lenders, cable news has been upended by partisan shouters, social media now preoccupies attention that used to be owned by mainstream producers, and that television screen in the family den is just one of the numerous screens people are staring at.
So let's stipulate that the sky is falling and will continue to do so. Rather than look back at the creative destruction that has taken place, I thought it would be worthwhile to click on the future. Here, in no particular order — because the way forward is paved with chaos — are some of the developments you and I will be talking about in the coming year.
Read the complete text at NYTimes