Image: Still from Brian Mackern's performance of Cinema.tik, in which he remixes film clips from Tarkovsky and Hitchcock among other directors.  Performance took place on November 11, 2010 at the Cultural Center of Spain in El Salvador.
Besides the two openings for the exhibition, A Modular Framework, there were two extra days of events.  On November 10, there was a panel discussion with the artists.  And on November 11 there was a performance by Arcangel Constantini, Brian Mackern and Antonio Mendoza.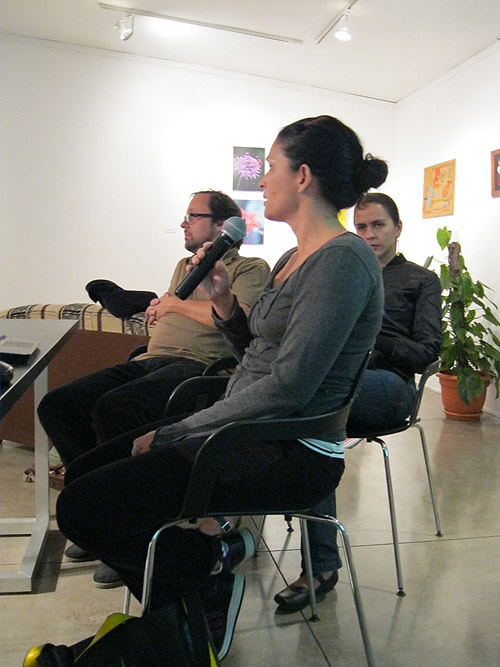 Mayra Barraza discusses her work, 100 days in the Republic of Death, on November 10 at the Cultural Center of Spain.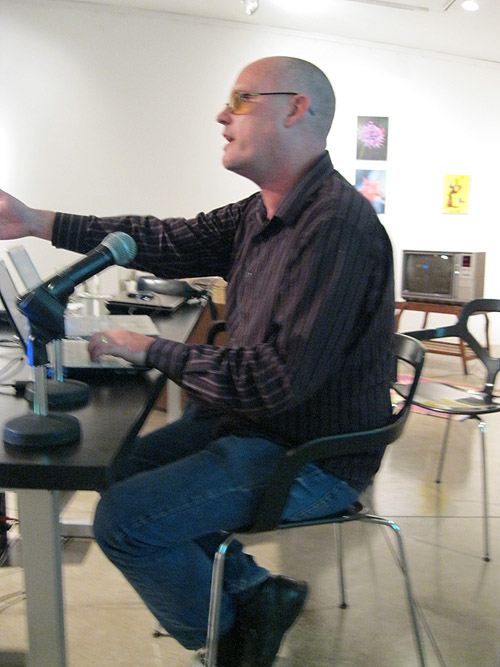 Brett Stalbaum discusses the work of B.A.N.G. Lab and Electronic Disturbance Theater.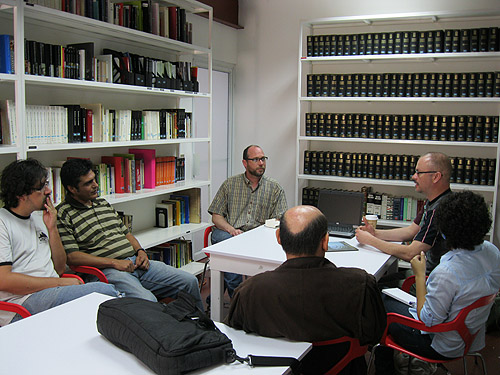 Participants of the exhibition, Brian Mackern and Arcangel Constantini met with local artists to discuss new media and digital art practice.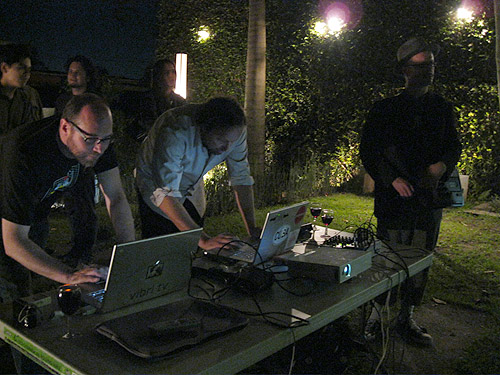 Arcangel Constantini (right), Antonio Mendoza (Center) and Brian Mackern (left) improvise for the audience at the Cultural Center of Spain.