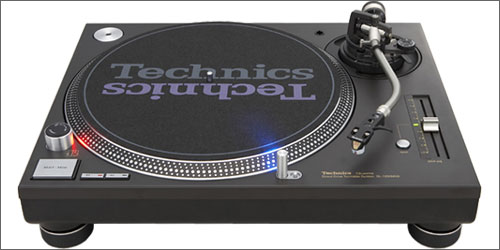 TOKYO (TR) – Fans of analog music were dealt another blow when consumer electronics company Panasonic announced earlier this month that it would be discontinuing the audio products within its Technics brand, most notably the legendary line of analog turntables.
On October 20, the company said that it was winding down production of the Technics SL-1200MK6 analog turntable, the SH-EX1200 analog audio mixer and the RP-DH1200 and RP-DJ1200 stereo headphones due to challenges in the marketplace.
"Panasonic decided to end production mainly due to a decline in demand for these analog products and also the growing difficulty of procuring key analog components necessary to sustain production," the company said in statement issued to The Tokyo Reporter.
Last year, Japan's last remaining vinyl pressing plant, owned by the production company Toyo Kasei, produced around 400,000 discs from its multifloor factory in Yokohama's Tsurumi Ward, a far cry from the industry's peak of 70 million four decades ago.
Panasonic said that sales of analog decks today represent roughly 5 percent of the figure from ten years ago. At present the company has no plans for putting analog turntables back on the market.
Read complete story at The Tokyo Reporter