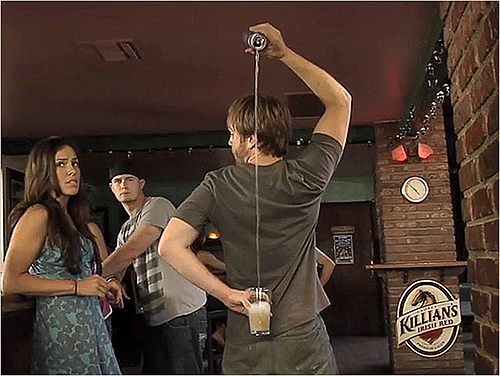 Image and text source: NYTimes
Published: May 28, 2008
BEER has long been marketed as a sociable beverage, from a campaign for Budweiser that carried the theme "When gentlemen agree" to the Löwenbräu jingle that began, "Here's to good friends." Now, another beer brand, Coors Light, is extending its presence in the new media with efforts on the social networking Web sites Facebook and MySpace.
To promote a new wide-mouth Coors Light can, two clips of the "perfect pour" have been posted on YouTube. New media like Facebook and MySpace have also been enlisted by Coors Brewing.
Enlarge This Image
On Facebook next week, consumers 21 and older will be able to send their friends invitations to meet for Coors Light.
Read the entire article at NYTimes
Lascia un commento
You must be logged in to post a comment.