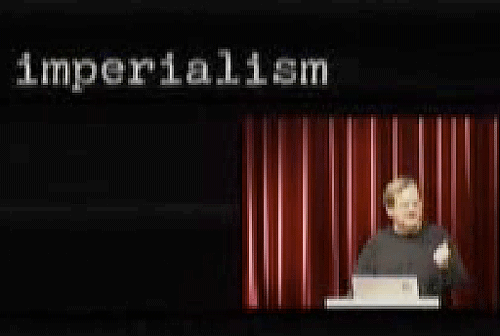 Image source: Google Video
I recently found a video of Lessig discussing his position on Free Culture at the 23C3 in Berlin in December 2006. In this video Lessig refers to Remix Culture/Free Culture as Read/Write Culture. This video shows his thinking process in the development of his latest term. Some of his propositions found in his three major books are revisited briefly. One good thing about Lessig is that he does not repeat his book examples; instead, he uses more recent material and discusses the history of radio, BMI vs. ASCAP. Lessig's last book, Code 2.0, was published in 2006, so this video serves as a decent update about his position, given that he lectured at the end of the same year. Worth spending 1:15 on google video.
Lascia un commento
You must be logged in to post a comment.