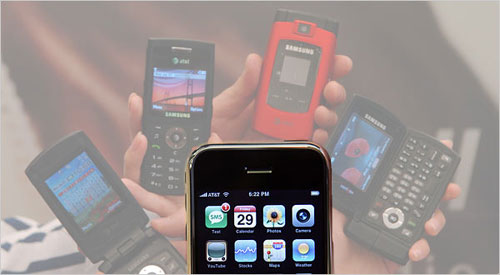 Image and text source: NY Times
July 2, 2007
SEOUL, South Korea, June 29 — While Americans have been blitzed with news about the iPhone's debut, many in South Korea's and Japan's technology industries initially greeted Apple's flashy new handset with yawns.
Pantech's design center in Seoul, South Korea. An executive at the company says that riding on Apple's coattails may turn out to be the best business strategy.
Cellphones in these technology-saturated countries can already play digital songs and video games and receive satellite television. But now that analysts and industry executives are getting their first good look at the iPhone, many here are concerned that Asian manufacturers may have underestimated the Apple threat.
Read the entire article at NY Times
Lascia un commento
You must be logged in to post a comment.