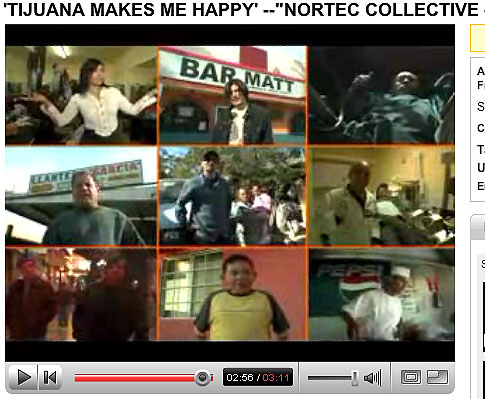 Image source: Youtube
Text source: Look Smart: Find Articles
December 2005
Based on extensive fieldwork in Tijuana, San Diego, Los Angeles, and Mexico City, this article explores the intersections of identity, modernity, desire, and marginality in the production, distribution, and transnational consumption of Nor-tec music. Tijuana musicians developed Nor-tec by combining sounds sampled from traditional music of the north of Mexico (conjunto norteno and banda) with compositional techniques borrowed from techno music. The resulting style reflects the current re-elaboration of tradition in relation to imaginary articulations of modernity that takes place in Tijuana's youth border culture.
Read the entire text at Look Smart: Find Articles
Lascia un commento
You must be logged in to post a comment.