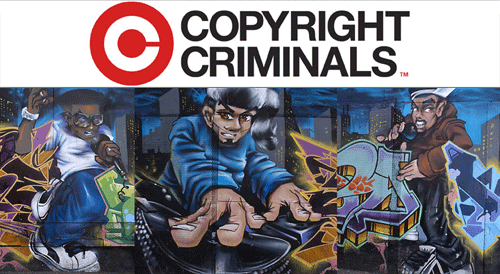 Image source: Copyright Criminals
Text source: Cnet
When Paul Miller, aka DJ Spooky, says he thinks musicians should be able to remix samples of others' clips into new works, he puts his money where his mouth is.
Miller is part of a group of musicians including Public Enemy's Chuck D; Parliament Funkadelic's George Clinton; and the band De La Soul who are allowing the public to mash up audio snippets from interviews they've given into submissions for a new remixing competition.
The Copyright Criminals Remix Contest, which is sponsored by the nonprofit copyright licensing organization Creative Commons, is all about promoting remixing culture and encouraging artists like Miller to make their work legally and affordably available for other musicians to manipulate.
Creative Commons has built a licensing system that allows content creators to decide which usage rights to their work to grant others. In every case, the licenses require attribution to the creator. Some allow users to manipulate licensed work for any non-commercial purpose, while others don't. The ultimate point is to faciliate copyrights that are flexible on which rights users get.
Read the entire article at Cnet
Lascia un commento
You must be logged in to post a comment.