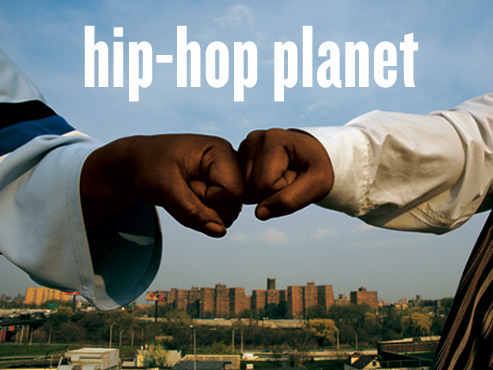 Image and text source: National Geographic
April 2007
Photographs by David Alan Harvey
Whether you trace it to New York's South Bronx or the villages of West Africa, hip-hop has become the voice of a generation demanding to be heard.
This is my nightmare: My daughter comes home with a guy and says, "Dad, we're getting married." And he's a rapper, with a mouthful of gold teeth, a do-rag on his head, muscles popping out his arms, and a thug attitude. And then the nightmare gets deeper, because before you know it, I'm hearing the pitter-patter of little feet, their offspring, cascading through my living room, cascading through my life, drowning me with the sound of my own hypocrisy, because when I was young, I was a knucklehead, too, hearing my own music, my own sounds. And so I curse the day I saw his face, which is a reflection of my own, and I rue the day I heard his name, because I realize to my horror that rap—music seemingly without melody, sensibility, instruments, verse, or harmony, music with no beginning, end, or middle, music that doesn't even seem to be music—rules the world. It is no longer my world. It is his world. And I live in it. I live on a hip-hop planet.
Read the entire feature at National Geographic
Lascia un commento
You must be logged in to post a comment.