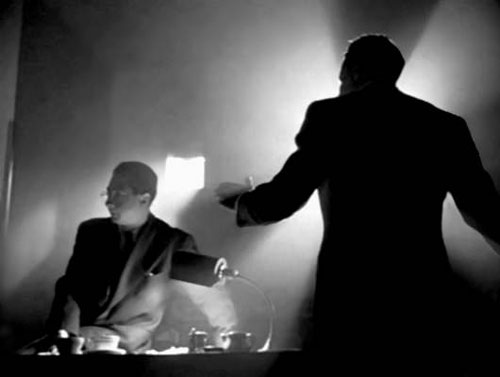 Image source: http://www.cinematographers.nl
Text source: Slate
Oct. 24, 2001, at 11:09 PM
When the great film critic Pauline Kael died last month at 82, obituaries as well as tributes from her friends and acolytes poured into print. The remembrances tended to mention only in passing what was perhaps the most important, and easily the most exhaustive, piece of criticism Kael ever wrote. "Raising Kane" appeared in The New Yorker 30 years ago, sprawling across a total of 68 pages in consecutive issues of the magazine. The essay celebrated and dissected Orson Welles' film debut Citizen Kane, which was itself 30 years old in 1971.
As it happens, Kael's death and that double anniversary coincide with the release of a commemorative edition of the film on DVD. Citizen Kane will be the first building block in the collection of any self-respecting film buff, of course. But watching it on DVD re-raises a lingering if heretical question: Why does the film so often ranked as the greatest ever made strike so many viewers as cold, as oddly soulless? It's easy to appreciate or admire Citizen Kane but hard to revel in it. Put another way: It's just about the last movie you'd want to watch on a rainy night.
Lascia un commento
You must be logged in to post a comment.