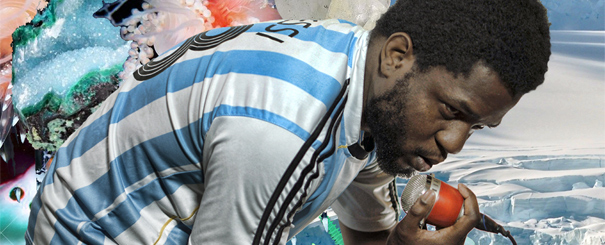 The following text was published in August of 2015 in the publication Seismographic Sounds: Visions of a New World, which accompanies a traveling exhibition with the same title.  More information can be found at http://norient.com/en/events/seismographic-sounds/
The book can be ordered at: http://norient.com/stories/book/
I would like to thank Theresa Beyer and Thomas Burkhalter for the opportunity to share an update on my definitions of Remix. This text is a short version of a much longer essay to be released in the future.

Download a PDF version of this text.
Remix/ Archive
Im/material Regeneration
Remix is at play in all areas of contemporary culture. Text, image and sound become easily accessible data that can be re-combined at will. Remix in music consisted of the reinterpretation of pre-existing songs by way of sampling. Today the copying/sampling of not just sound but all material from infinite sources challenges the «spectacular aura» of the pre-recorded original in order to claim autonomy.
By Eduardo Navas
Cultural production has entered a stage in which archived digital material can potentially be used at will; just like people combine words to create sentences, in contemporary times, people with the use of digital tools are able to create unique works made with splices of other pre-recorded materials. Due to the ubiquitous action of cut/copy & paste, output is at an ever-increasing speed. This process is possible because what is digitally produced in art and music, for instance, becomes part of an archive, particularly a database. The archived material begins to function like building blocks, optimized to be infinitely combined. This state of affairs is actually at play in all areas of culture, and consequently is redefining the way we perceive the world and how we function as part of it. The implications of this in terms of how we think of creativity and its relation to the industry built around authorship are important to consider for a concrete understanding of the type of global culture we are becoming. (more…)