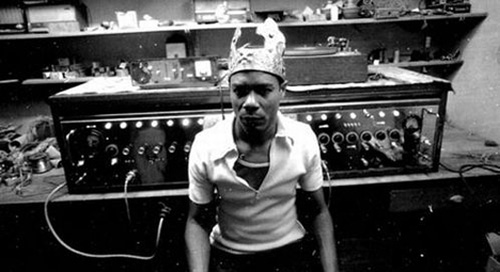 Text and image source: Vague Terrain
Note: This text was originally published on Vague Terrain, Digital Dub Issue, August 08. It is reposted here with minor edits, and an additional quote by Bunne Lee, to clarify the history of dub in Jamaica.
Abstract: This text outlines the foundation of dub as a musical movement that found its way from Jamaica to other parts of the world, in particular NY and Bristol. Upon looking at history, it can be argued that dub and other musical genres that it has influenced have constantly thrived on the threshold of culture, feeding the center. In support of this argument the essay links the influence of dub to the theories of Homi Bhabha and Hardt & Negri. Dub is also linked to Remix as a discourse of global production.