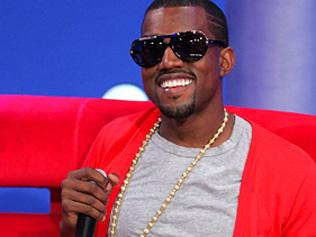 Image and text source: MTV
Original Post August 15, 2007
'Ye decides to rope in a rapper for Graduation LP after all.
OK, so Kanye West has had a change of heart -there will be one rapper on his upcoming Graduation LP after all. Lil Wayne has made the final cut and will appear on a track called "Barry Bonds," Roc-A-Fella/ Def Jam confirmed Tuesday (August 14).
Bonds -Major League Baseball's controversial, newly crowned home-run king -is apparently a metaphor for how big West thinks the record will be. The chorus goes, "Here's another hit, Barry Bonds."
As he's been doing on "Can't Tell Me Nothing," its remix and "Stronger," West uses "Barry Bonds" in part to proclaim his continued evolution as one of the top lyricists in the game.