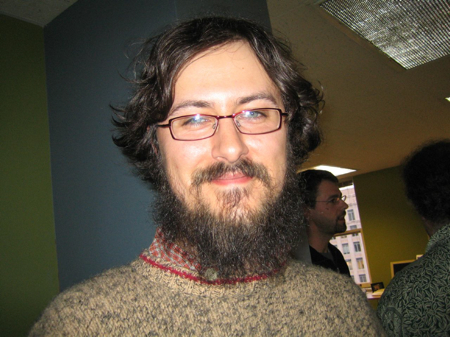 Photo credit: (cc) Beth Kanter
Image and text source: Robin Good
Originally published on October 17, 2006
Web 2.0 has unleashed an era of online participation, personalization and interoperability set to change the way we network, do business and interact with the media that engulf us.
One of the most exciting developments in recent times is that of the Mash Up. The term Mash-Up can seem initially confusing, especially as it has more than one meaning. As Wikipedia points out a Mash Up can refer to:
A Musical Mash Up that works on the basis of cutting often mismatched samples together to create new and interesting hybrids in dgital music. One of most famous musical Mash Ups of recent times is the now banned DJ Danger Mouse album 'The Grey Album' – created from the fusion of The Beatles White Album and Jay-Z's Black Album.
A Video Mash Up in which video and audio from different sources is cut together into a new Mashed Up union. One of the best video Mash Ups of recent times has to be the Bush/Blair Gay Bar video.
A Mash-Up "Web Application hybrid", which seamlessly combines tools or data from one or more online sources into a new, integrated whole. Examples of this latter type of Mash Up, the focus of our Marshall Kirkpatrick interview, can be found in abundance at Programmable Web.