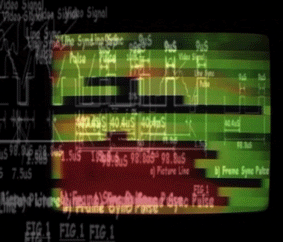 TV Remix by Philipp Rahlenbeck
Note: This announcement is archived for historical purposes.
Image source: http://fluctuating-images.de
Text source: http://www.netcells.net
Red Light Concert #10
TV Remix – Media criticism in real time
Philipp Rahlenbeck is jumping channels for us
Saturday, November 12, 2005, 8pm
fluctuating images, Jakobstr.3, 70182 Stuttgart
Recently, the BBC opened parts of their programme archive, as an opportunity for VJs to create video mixes out of footage from old documentaries on art, society, and nature. A special licence allowed free treatment of the images.