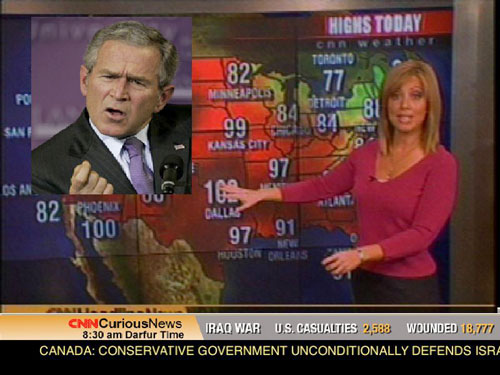 Image and project source: http://www.cnnplusplus.org/
Text source: http://01sj.org/content/view/269/49/Â 
CNNplusplus presents a technologically sabotaged newscast through subtle, automated media juxtaposition and replacement. The newscaster (video and audio) stays positioned solidly in the right corner of the screen as always, while our News Enhancement Program selectively replaces the other 2 regions of the screen. Independent news headlines replace weather, sports, stocks, and mainstream headlines on the bottom of the screen, while the upper left image is replaced with the results of a keyword-triggered Google Image Search. With the appearance and sound of a "normal" broadcast, CNNplusplus can entertain and educate the ordinary viewer.