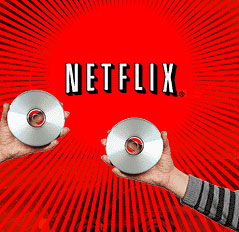 Image source: http://www.gizmodo.com/
Text source: NYtimes
Published: January 25, 2007
If there's one sure thing about the future, it's that it always takes longer to arrive than you think it will.
Skip to next paragraph
Illustration by Stuart Goldenberg
A Netflix screen that lets members watch movies instantly on their PCs. The rollout is scheduled to be complete by June.
Here we are in 2007, and the interstellar space travel depicted in "2001" is still a sci-fi fantasy. Heck, we haven't even reached the society of mind control imagined in "1984." (Insert your own joke about politics or advertising here.)
So when the pundits tell you that the death of the DVD is imminent, that we'll soon get all our movies instantaneously from the Internet, some skepticism is in order.