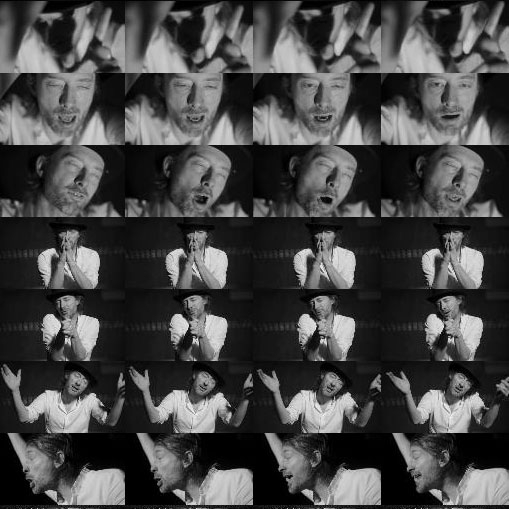 Image: from the post Research on Remix and Cultural Analytics, Part 2
I will be presenting my research on Remix and Cultural Analytics at the Departamento de Artes Plásticas da ECA, University of Sao Paulo, Brazil during a one week seminar, March 19 – 21, 2012. Information below.
Principles of Remix Seminar
This seminar examines the act of remixing in contemporary culture. It takes a historical approach with the aim to define remix not only as an act but a process. Remix is often discussed in terms of copyright and intellectual property. In contrast, this seminar engages remix as a cultural binder. The premise for the sessions is that remix affects culture in ways that go beyond the basic understanding of recombining material to create something different. The class will go over key principles of remix, and will also contextualize it in the tradition of critical theory.
The five-day seminar will make use of research published in the texts suggested for reading (see list below). The texts should be read before the actual meetings.
Day 1: Principles of Remix
Day 2: The Aesthetics of Remix
Day 3: The Dialectics of Remix
Day 4: The Social Implications of Remix (Social Media and Cultural Analytics)
Day 5: Remix Globalization and Cultural Analytics
All material to be discussed during the seminar is written by Eduardo Navas:
"Regressive and Reflexive Mashups in Sampling Culture"
http://remixtheory.net/?p=444
"The Mashup of Analog and Digital Code"
http://dichtung-digital.mewi.unibas.ch/2010/navas/navas.htm
"Dub, B Sides and Their [re]versions in the Threshold of Remix"
http://remixtheory.net/?p=345
"The Ethics of Modular Complexity in Sustainability"
http://remixtheory.net/?p=461
"Remix and Cultural Analytics," Parts 1, 2, and 3
Charleston Style:
http://remixtheory.net/?p=460
Lotus Flower Parodies:
http://remixtheory.net/?p=478
Downfall Parodies:
http://remixtheory.net/?p=479
"After Media (Hot and Cold)"
http://remixtheory.net/?p=400
"The Blogger as Producer"
http://remixtheory.net/?p=203
"After the Blogger as Producer"
http://remixtheory.net/?p=378
"The Author Function in Remix"
http://remixtheory.net/?p=309
"Remixing Re/appropriations"
http://remixtheory.net/?p=474
"The Influence of Non-places in the Concept of Latin America"
http://remixtheory.net/?p=483